I was lucky enough to meet Celeste through our mutual friend Niena at an all female brainstorm event I hold once a month on the beach outside my house. From the moment we met I felt so connected to the beautiful energy and spirit that Celeste vibrates. I feel very fortunate that she is sharing her story with us today! Enjoy!
- Jen
NAME AND AGE
Celeste Sullivan, age 33
WHAT MIX ARE YOU?
My Mother was born in Guyana and is ¾ Afro-Guyanes and ½ Indo-Guyanese. Guyana is located in South America (neighbors to Brazil, Venezuela & Suriname aka former Dutch Guyana but we consider ourselves West Indian.) My Father was born in Evanston, IL and is of Irish & German decent with some French and Norweigan blood (my Grandmother always talked about us being related to Marshall Ney, whom fought next to Napoleon….lol...interesting fact.)
WHERE DO YOU CURRENTLY LIVE?
Los Angeles, CA
IS THE COMMUNITY YOU LIVE IN NOW DIVERSE?
Ironically enough, I had to look up the demographic of my neighborhood on Google because I notice a lot of different ethnicities around here (White, Black, Latin, Indian, etc). Google stats say it's predominantly white but I think there are always variables with a census. For instance, if I head North (i.e., North Hollywood) , it's more Latin. West or East (i.e., Toluca Lake), it's predominantly White.
WHERE DID YOU GROW UP?
I was born and raised on the Northside of Chicago, in the LakeView neighborhood (aka "Boys Town"), and then we moved to Logan Square on the NorthWest side of Chicago 3 miles West of Wrigley Field. My childhood consisted of being around a mixture of ethnicities, cultures, etc.
Growing up with a "Nurse Mom" that worked on the HIV/AIDS unit in Boys Town (in the 80s) exposed me to a diverse group of ethnicities within the gay community as a youngster. Plus, my Mom was a modern day hippie, so the friends she kept were always diverse, eclectic and open-minded.
In regards to my friends, I am a twin, so that's always been a huge blessing. Another mixed chick in the womb and on earth that I could relate and/or vent to...Awesome Sauce!! Our best childhood friend was mixed as well so I never felt like an odd ball as a youngster.
When we moved to Logan Square, I was introduced to a predominantly Latin demographic. Nonetheless, my sister and I were young "B Girls" (underground hip-hop enthusiasts), so over the years, our group of friends spanned the Chicago area and the racial span was just as diverse. I was a young basketball player as well so that took me all over Chicago playing on different street courts with a variety of different ethnicities. Nonetheless, our group of friends consisted mostly of minorities. Not that I didn't want to have more White friends but our neighborhood and the Hip-Hop/Basketball culture I was in was predominantly of Black, Latin and Asian at the time.
HOW DID YOUR PARENTS MEET?
My parents met selling books in college at Loyola University (Chicago).
WERE THERE ANY SIGNIFICANT OBSTACLES IN THEIR RELATIONSHIP CORRELATED TO YOUR BACKGROUNDS?
My parents never really experienced any obstacles from their close friends. I asked my Mom just to be sure. She said they never had an issue with their friends, it was more people they didn't know or hadn't seen in years that would make comments like: "Oh, you're brave." or "I don't know if I could do that."
HAS YOUR EXTENDED FAMILY ALWAYS BEEN SUPPORTIVE OF YOU BEING MULTIRACIAL?
I've been Blessed with two loving sides of my family that never made us (my twin, my brother and myself) feel like we were different. They have always been supportive of my parents and welcomed us with open arms.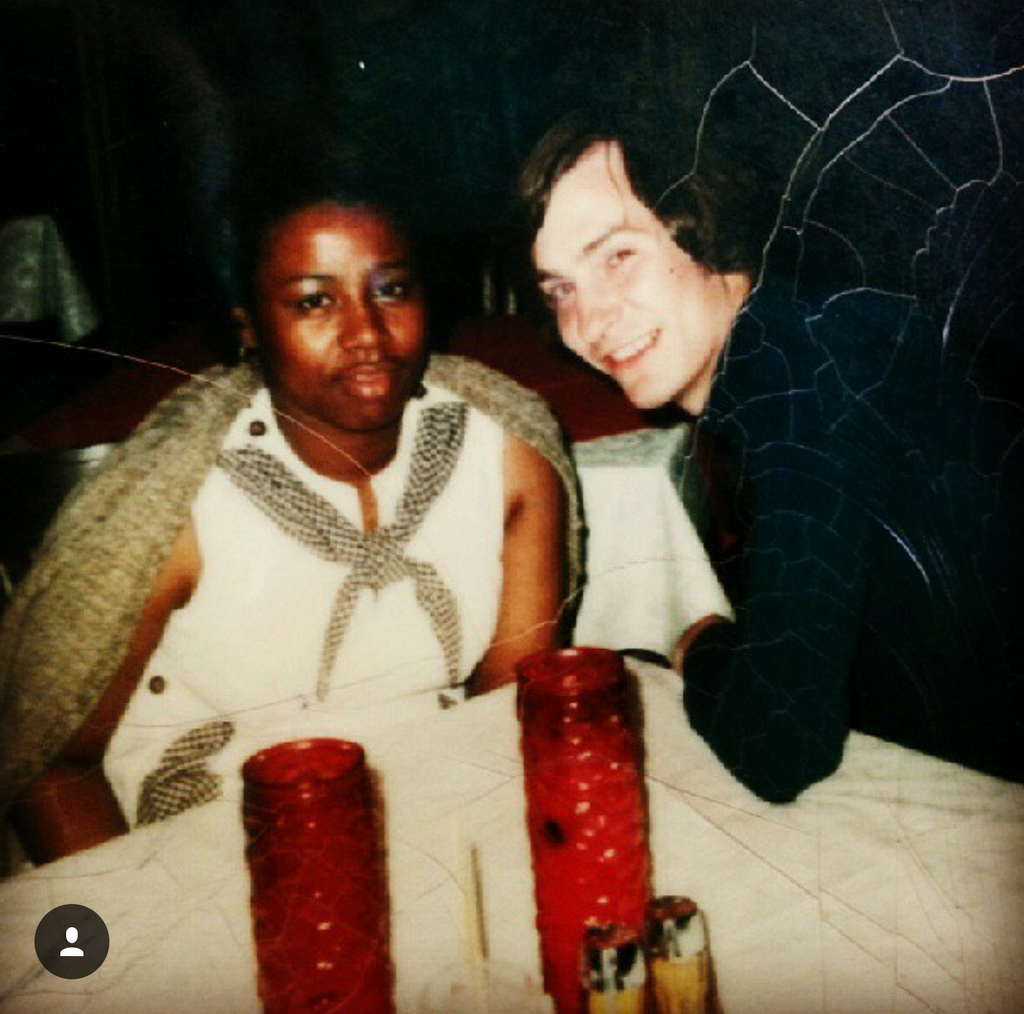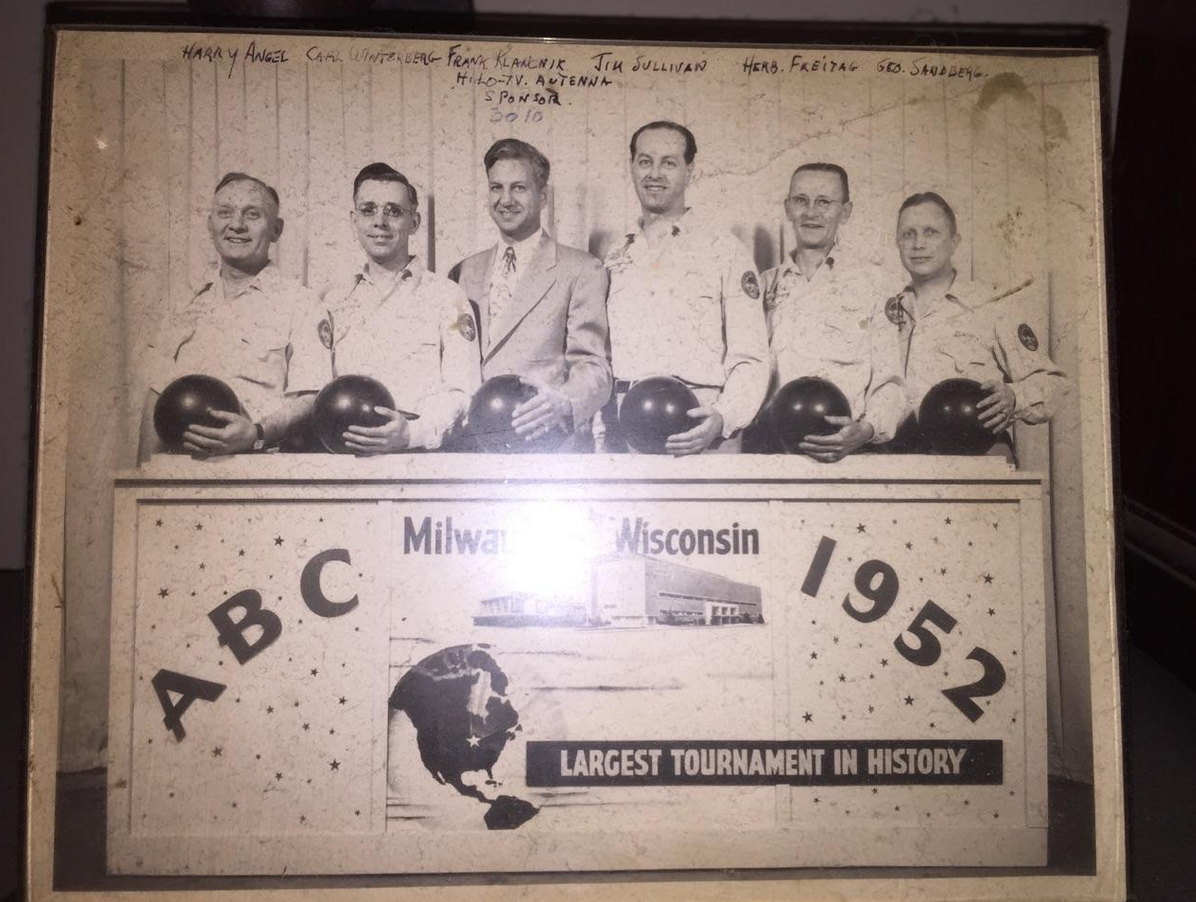 DID YOU CELEBRATE TRADITIONS FROM BOTH SIDES OF YOUR FAMILY?
I have family in Toronto, Ontario, Canada from my Mom's side and we would drive up every year for Caribana (a huge Calypso, Dance Hall and Reggae Street Festival). These summer trips would consist of packed homes filled with family and friends eating curry and roti (a Caribbean fajiti-like wrap made of chick peas) to "cooked down" stews while sipping home made ginger beer or sweet soreil. But the best part was watching my cousins prep as they got ready to "Play Mas". This is when people dress up in beautifully colored and bedazzled costumes streaming with feathers or the like. Then, they would "Jump-Up" (dance) alongside/on the float of their lineage. My cousins were Guyanese and Trinidadian, so we would dance alongside their floats as we bounced around waving our "Flags" in the air (a diaspora of Caribbean flags being waved and held up in the air to the beats of the music).
My Dad's German/Irish Chicago side consisted more of big Family get togethers and time spent at my Grandma and Grandpa's house as she sang and played the piano and told us stories of her family. I wish I could remember more of these stories. I also remember delicious Beef Stroganoff and Potatoes.
WERE THEY CONNECTED TO THE INDIVIDUAL CULTURES OF YOUR PARENTS?
I believe both of these experiences were connected to my family's culture. Both in different ways. My Guyanese side being more connected to the Caribbean culture as we were the first generation to be born in the US. To the contrary, my Dad's Irish/German side was more influenced by the Chicago culture, as they were the 3rd generation born here.
WERE THERE MULTIPLE LANGUAGES SPOKEN IN YOUR HOUSEHOLD?
There wasn't another language, but there was a different accent spoken on my Mother's side. A Guyanese accent in which "Three" was pronounced "Tree", or "She" was used in place of "Her". My Mother's accent was watered down as she relocated at 13, but my Grandparents, Great Aunts and Uncles accent is still strong.
Spanish or Spanglish. Even though we didn't speak Spanish in my house, the majority of my friends came from homes that did. So Spanish was a language I heard frequently. Entiendo un poco Espanol, but I'm making an effort to become fluent.
WHAT DO YOU ENJOY MOST ABOUT YOUR CULTURAL BACKGROUND?
I love the Chicago roots of my Irish/German side. They are a wholesome loving family that always welcomed us with open arms when other mixed kids I knew weren't accepted by one or both sides of their family.
And I am so Thankful for the colorful, supportive and loving culture I was exposed to on my Mom's side. The fact that they sacrificed so much to migrate to the states has instilled in me a drive that will always make me work hard for my Dreams. I know it is a huge factor in what gave me the strength to relocate to Los Angeles to pursue my acting career.
And the mixture of people I grew up around has instilled an undying love for the arts and understanding. It's a constant reminder of how these things can positively influence our society.
WHAT ACTIONS DID YOUR PARENTS TAKE TO TEACH YOU ABOUT YOUR DIFFERENT BACKGROUNDS?
Music is something that comes to mind. From my Grandpa playing his Frank Sinatra and Michael Jackson records, my mother playing Lionel Richie and Sade, the Caribbean sounds I danced to, going to a Rolling Stones concert with my Dad or listening to old school Janis Joplin and Blues clips my Godfather texts me religiously. They are an example of the mashed-up and varied culture I grew up around and the influence to expose myself to as much as possible. That it didn't matter what other people said, but what you know is right in your heart is all that counts.
DID YOU TALK ABOUT RACE A LOT IN YOUR HOUSEHOLD WHEN YOU WERE GROWING UP?
My Mother always taught us to get along with any and everyone as long as they were good people. The only time I remember talking about race was after we moved to Logan Square and I started high school. When I told my peers I was half Guyanese, they rarely knew what I was talking about. When I went into detail: "My Mom's Black...well, Caribbean Black...I mean Afro/Indo-Guyanese-American….but from South America" (that was literally me trying to explain my Black side in high school)--they would be even more confused. And lots of times, instead of trying to understand, they would just say: "Oh, so then you're Spanish if your Mom's not African-American." (It wasn't their fault, our education system doesn't teach us enough about other cultures.)
Naturally, this left me confused (especially due to the fact that I was constantly mistaken for Puerto Rican or Dominican all the time). So my Mother broke it down for me like this: "I'm Afro/Indo-Guyanese-American. Meaning instead of being brought to the US during slavery, we were brought to different islands, Central America or South America in our case. And then we made our way to the states. The only difference is that our ancestors were brought to Guyana and not the US during slavery. But when people see me on the street, they aren't thinking of that, they simply see me as a Black woman".
DO YOU IDENTIFY AS MIXED OR SOMETHING ELSE?
I identify as being mixed and relate to both sides. Growing up in a predominantly Latino community, I can relate a lot to that culture as well.
DOES RACE WEIGH INTO WHO YOU CHOOSE TO DATE? OR IF YOU HAVE A PARTNER WHAT RACE ARE THEY?
I've never been with someone because of their race. I have been in 4 relationships with Black men and my last relationship was with a White man. Nonetheless, I would never date or not date someone just because of their race.
WHAT DOES BEING MIXED MEAN TO YOU?
Being mixed to me is about embracing things that are different and not judging them simply because they are. It is what makes me the person I am today and has influenced me to follow my heart and not what society says is right or wrong. I also believes it holds with it a lot of responsibility. A responsibility to educate people when they say things that are limited or ignorant. But that's not just a mixed person thing, it's a tolerance that we all should have for other people and their choices.
DO YOU HAVE A LOT OF FRIENDS WHO ARE MIXED?
I do have a lot of mixed friends. One of my closest childhood friends is mixed. I believe it is becoming more of a norm to be mixed. And some of my friends have had mixed children as well.
ARE THERE ANY COMMENTS YOU ARE REALLY TIRED OF HEARING FROM PEOPLE IN REGARDS TO RACE?
One of my biggest pet peeves is when I tell people I am Mixed and they just call me Black. "Actually, I'm Black, Indian and White", is my typical response. I think it's important that people acknowledge all sides of you when you tell them you are mixed. A perfect example of this is President Obama. Technically, he is our 1st Bi-Racial president but he is typically only referred to as our 1st Black president. Please don't get me wrong, I am so proud to say he is our 1st Black president. Nonetheless, we shouldn't forget that he represents the Bi-racial community as well.
WHAT IS YOUR DREAM FOR THE FUTURE OF AMERICA IN REGARDS TO RACE?
I hope America continues to blossom into an example that tolerance is key. Be it race, religion, sexual preference, etc- we are at a pivotal point in History where tolerance is needed. I believe tolerance has a healing power that war, drugs and violence can never solve. And the growing Mixed race is an example that when you put prejudices aside, Love can transcend.