When I first moved to Texas, I moved to an apartment community that had get-togethers with free food. Typically, my family and I would show up with the same anti-social objectives being: get free food and go home.
I would always see the Lusby family, with their two beautiful little girls and adorable little boy. We would always complement each other on our kids, make small-talk, and then be on our merry ways. One day, my husband was out of town and I was having a particularly hard time maneuvering my gigantic stroller around the pool area with the same objective – get free food and go home; but it didn't quite work like that. I needed help and it forced me to talk to people. One of them being Virginia and her husband, who helped me move my stroller up and down steps. In the meantime, my daughter became fast best-friends with Virginia's two little girls. We made a commitment to have a playdate with each other. At that playdate, I learned she grew up near my birthplace in Northern California, my uncle was her P.E. coach, and she is a fashion designer. I finally met a cool stay at home mom in the suburbs, and the rest is history.
Our friendship is still in its growth stage, but this will be a lasting one. Please meet Virgina's multiracial family.
- Amal
Brandon, age 30
African American with a small percentage of Native American. We are on the quest to find out exactly what else as we both actually have in our gene pool.
Virginia, age 31
50% Italian/ 38% Filipino/ 6% Spanish/ 6% Chinese. My father is a deceased Italian citizen of Neapolitan descent whose family still resides in Italy. My mother is a 1st generation immigrant with parents from the Philippine provinces of Pampanga and Iloilo who were mixed slightly with Chinese and Spanish.
N, age 8
G, age 7
C, age 2
The Children are multiracial. 50% African American infused with small percentage Native American and other ethnicity yet to be determined, 25% Italian, 19% Filipino, 3% Spanish, 3% Chinese.
WHERE DO YOU LIVE?
Dallas, TX
HOW DID THE TWO OF YOU MEET?
We met in highschool.
WERE THERE ANY SIGNIFICANT OBSTACLES IN YOUR RELATIONSHIP CORRELATED TO YOUR BACKGROUNDS?
No, we are so blessed that both of our families were very open to each other. We met in a town in Oklahoma that crossed borders with a military base. Although the town was small, and I disliked it at the time for not being what I was used to, It was a welcoming place to all ethnicities. So often, in this town you'd find many ethnicities co-mingling with one another. It was beautiful and I'm not sure that I would receive the same completely integrated experience if I had spent those years in the bay area. I was raised in Filipino household and had a traditional Filipino-American upbringing. The first portion and probably most impactful part of my life was spent in the San Francisco area where all my mother's side of the family lives. They are all warm, blunt, inviting, and like to have a good time. When I met Brandon's family in Oklahoma they reminded me so much of my own family back "home" so I felt at ease with his family as he did with mine when he met all of them. Our parents didn't like how young we were but I don't think that ethnicity was a factor in determining whether or not they "approved" or liked us. I was mixed already and it was not like family could entirely say, "date your own" since not all of them did. His extended family was multicultural as well. Both of our parents seemed to want to make sure our characters were good ultimately for one another. Our background was not an obstacle at all.
WHAT TRADITIONS DO YOU CELEBRATE IN YOUR HOME?
Brandon's upbringing in Oklahoma was what I think thought of as traditional Southern "American." Football on Sundays, Baptist Church on Sundays, good heartwarming Soul Food sometimes! We have continued those but not in specifics. While living in L.A. we attended both Baptist church (his upbringing) and Catholic church (my upbringing). When trying to learn what religion fit us although our faith was the same, we decided non-denominational following principles of the bible was what we both favored. I tend to use a lot of Filipino words even though I don't speak it fluently. Each of our children is to call the older "Ate" for older girl sister or close relative and "Kuya" for older brother or close older boy relative out of respect. All older family friends are "aunties and uncles." I cook Filipino dishes occasionally, oh and the Asian Mart is a must. I was born in Italy and moved to the States when I was a toddler so we haven't really experienced that part of my culture. My Italian side still lives in Italy so we plan on exploring our Italian culture and traditions when we visit them. We are both used to strong culture so we always look for opportunities to explore ours and others…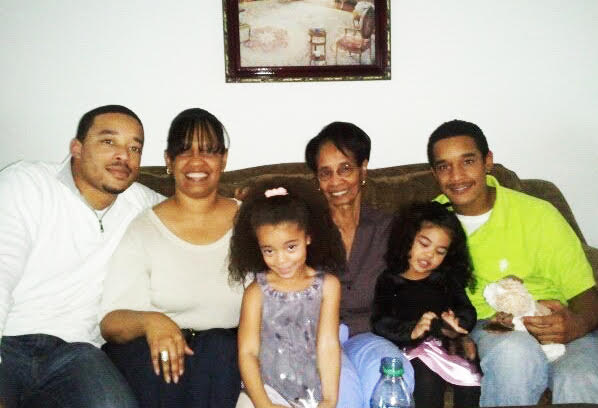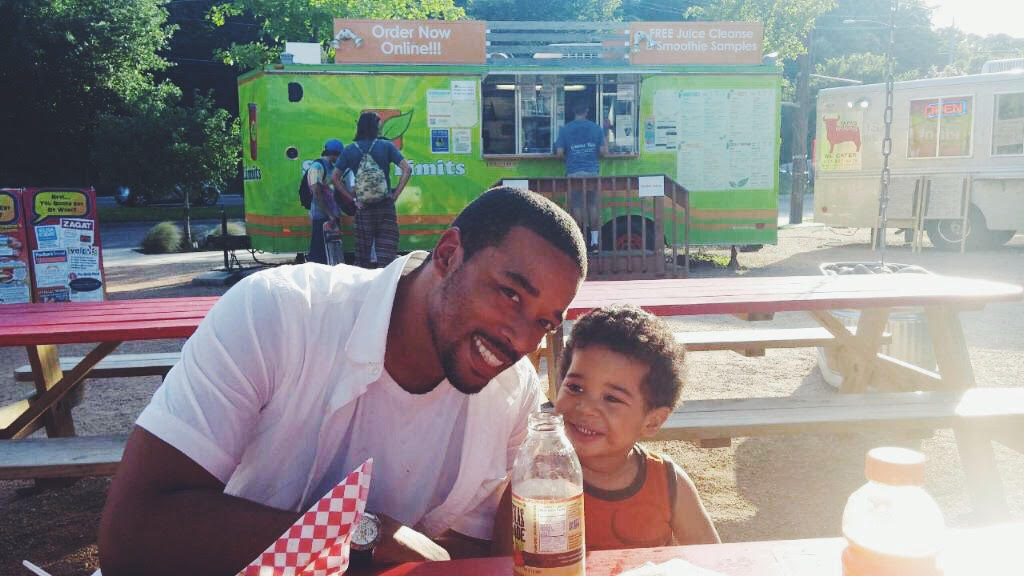 WHAT IS YOUR FAVORITE TRADITION OF YOUR SPOUSE'S FAMILY?
Brandon's family used to have a Thanksgiving Breakfast. I loved that. We haven't passed that down just yet but we will! From my Filipino side, we ensure none of us walk with shoes in the house. Guests we let slide. Both of our cultures are huge on respect to others so we continue to pass that to our kids. I think the favorite features from both of our cultures that we adopt in our home is just warmth, laughter, and good food.
IS THE COMMUNITY YOU LIVE IN DIVERSE?
It seems somewhat diverse. Not as diverse as I've seen or been around but our area is growing rapidly with lots of transplants from all over the nation and globe.
DO YOU OR YOUR PARTNER SPEAK IN MORE THAN ONE LANGUAGE IN YOUR HOME? Neither of us speak a language other than English fluently but I know some things in Tagalog (Filipino dialect) and some Italian. What I do know I try to pass. We want to learn a language all together.
ARE YOUR EXTENDED FAMILY SUPPORTIVE OF YOUR MULTIETHNIC RELATIONSHIP?
They are very supportive and it pretty much a non subject. Although, with all that is going on in the world we may hear things here or there or a joke as far as ethnicity is concerned in the media, but it is always pro culture of each own. Never putting down each other's culture or disapproving each other. I can respect that and my husband feels the same. We are both pretty easy going people and we can understand when rhetoric is malicious or just humorous. We haven't had to punch anyone just yet. Hahaha!
WHAT DO YOU ENJOY MOST ABOUT YOUR PARTNER'S ETHNIC-CULTURAL BACKGROUND?
I completely enjoy his culture. I love that his family is super traditional with church and the food! His culture is warm and enjoys having a good time like mine and that is something I cherish. I have always loved a wide array of music, especially hip hop, but that was since I knew what music was. This I did not learn from him or his family but I would say from the African American culture in general. The hip hop culture has always had a piece of my heart since I was a kid. My cousins and I were always drawn to good beats, maybe that was also a part of the strong hip hop culture that thrived in the bay area. Brandon enjoys Filipino food and the warmth that he receives from my culture as well. He is always laughing at the Filipino sense of humor which is almost like slap stick comedy. He calls family friends "Aunties and Uncles" as well. My family even got him to eat Balut! If you've seen it, you know that is a big deal (developing duck embryo). I don't even eat it. He seems to just really enjoy the warmth and hospitality of Filipino people. He has never felt uncomfortable with them. One thing he knows by now, is no matter how much you have eaten, say "yes" when they ask you to eat or they will be over your shoulder the entire time asking you! He enjoys knowing that he will always be fed to the fullest around them.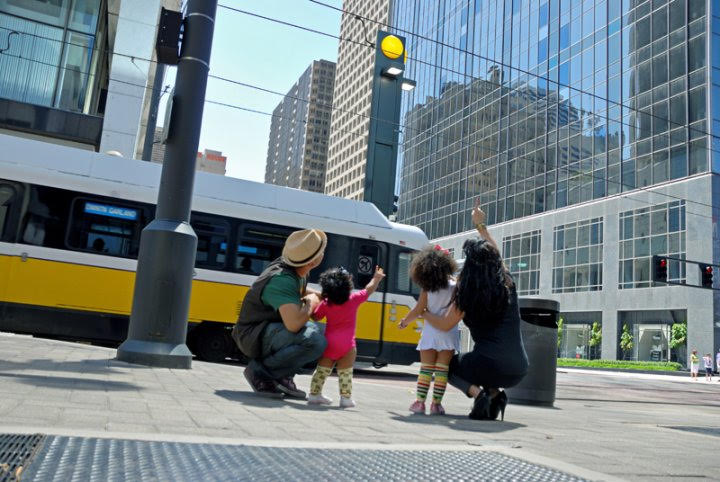 DID YOU FIND BIG DIFFERENCES IN THE WAY YOU GREW UP VS. YOUR SPOUSE DUE TO DIFFERENCES IN RACE?
Not too much. The obvious differences though would be food, language, and humor.
WHAT IS THE MOST UNEXPECTED THING YOU'VE LEARNED ABOUT EACH OTHER'S CULTURE? How much they are alike.
ARE THERE ANY COMMENTS YOU ARE REALLY TIRED OF HEARING FROM PEOPLE IN REGARDS TO RACE/CULTURE?
I am by no means the politically correct type. Sometimes people say things purely out of humor or admiration. But the things I tire of hearing that are just conditioned and sometimes ignorant...are "oh you have beautiful..(emphasis)-mixed children." Or "she has good hair!" It is one thing to say her style is cute or you may even like her curls, or you even love her skin tone...but why "good" and why "mixed" as to say an alternative is not. I have heard this from Asian, Black, and White women referring to my children. It saddens me when people compliment being light as a means of beautiful because although they are trying to compliment my child they are demeaning my values as a person who loves all skin tones and who loves all people. I have some dark girlfriends with beautiful children with chocolate skin. I think about them. I don't want any child to feel as they are less than any other. I don't think any child/person should think they are superior to the next either. So this "step on another to put one above" attitude from any place (black/white/martian)..bothers me so much. Fair skin is beautiful, Dark skin is beautiful..I have never understood why one has to be put down for another to appear more beautiful. Why can't it just be beautiful on it's own. Why can't it be beautiful together? Well, that is a whole other rant. When we were living in L.A. people thought I was Latina, so when husband and I would walk together, we would get dirty looks from some young Hispanic men and dirty looks from some young Black women. Although we could understand maybe their frustration of looking at what they viewed as "their own" biting the dust, we both knew that if they truly knew us, they would feel otherwise. We learned to pay no mind and that those individuals did not reflect their culture as whole either.
WHAT ACTIONS HAVE YOU TAKEN TO TEACH YOUR CHILDREN ABOUT EACH OF YOUR BACKGROUNDS?
We let them know what each of our ethnic backgrounds are and what ethnicity that makes them and that they should never be ashamed of any of it. We told them..they forgot. They still sometimes forget it all and will refer to their Lola and Lolo (grandma and grandpa) as Chinese. We correct them but we remember too that they are just kids and this stuff is way more important to us than it will ever be to them. As long as they remember we are all Human "beans" as they like to say. We are ultimately happy. But it is definitely something we think they should learn as fun facts and to know their roots. We talk about the music, the foods, the dances, the languages, and the random traditions. We talked to our children about visiting each of our ethnicities original countries. That would really be beautiful for us all to experience first hand.
HAVE YOUR CHILDREN ASKED ABOUT RACE? AT WHAT AGE?
They really never cared until we mentioned it as far as food/languages go. We started bringing up the conversation when the oldest was about six. They never noticed their extended family was different from each other though. My oldest daughter has fairer skin than the middle child. She has asked why her hair is not "flat" like mine and we have drilled in her head how beautiful her hair is even though it's different than mine. I stressed how she can do so many things with her hair and how awesome it also is for it to be styled and out. She now loves it and says she likes that she has so many options with her hair. My middle child has hair like mine but darker caramel skin, she says I'm light and she is brown like daddy. I tell her I will catch up in Summer and how I would love to have her color all year long. She mentions things from an observational point of view but not something she is emotionally bothered by. She loves her brown skin but really could ultimately care less. When they draw people...they always use all different skin tone colors..sometimes peach, sometimes dark brown, sometimes yellow. I love that they see the world in technicolor.
DO YOUR CHILDREN IDENTIFY AS MIXED OR SOMETHING ELSE?
They identify as all their ethnicities. They say they are a lot of things.
HOW DO YOU RAISE YOUR CHILDREN TO HONOR DIVERSITY IN OTHERS?
We emphasize this all the time. From ethnicity to people and their abilities in general. They are kids so occasionally they will say something completely off the wall and observational factual that we have to correct in the manor the say things but they know we do not allow or entertain degrading of any race or person because of a difference. We tell them they are not "better" or "worse" than anybody and to stand up for others if someone is trying to make them feel inferior.
WHAT UNIQUE CHARACTERISTICS DO YOUR CHILDREN HAVE FROM YOU AND YOUR PARTNER?
They are super compassionate towards others and they seem to stick up for people if they see something that they feel is wrong. They have a strong belief in God. They also are very nonchalant and relaxed when it comes to people joking around about them unless what they say seems just malicious then they get upset. They are fun loving and want to explore and see the world. They also tend to be a little all over the place for this same reason as we are too. But they are kids so it's fine for them.
WHAT DOES BEING MIXED MEAN TO YOUR CHILDREN?
We do not necessarily teach them to be proud of being "mixed" but we do teach them to appreciate each of the individual cultures as a whole. We continue to teach them how it is cool that you get to experience first hand many different cultures that are your own.
WHAT IS YOUR DREAM FOR YOUR CHILD'S FUTURE AND THE FUTURE OF AMERICA IN REGARDS TO RACE?
My dream is we could all be appreciative or proud of our ethnicities without diminishing the importance of our neighbors' ethnicity. That we could recognize all other ethnicities and still support them although they are different than our own. That we could learn to appreciate people who are proud to be who they are and people who decide they do not want an ethnic label. That we as a whole could learn to accept people even though they might have a different upbringing or have a different point of view. My dream is that America will truly view our diversity as beauty and realize that not one ethnicity is right, wrong, superior, or inferior. They just are...