I was lucky enough to meet Skye through her sister Ali who is a coworker of mine. I instantly loved Skye's energy and was excited that she not only wanted to be featured but also wanted to become a regular contributor to the blog! In fact her first post went up on February 1st!
Please welcome Skye to the Swirl Nation Blog crew and enjoy reading her unique story.
-Jen
NAME
Skye Felsing
WHAT MIX ARE YOU?
African American - from Africa originally, then Georgia and Detroit, Michigan.
White - As far as I know - German, Scottish, English, and others likely
WHERE DO YOU CURRENTLY LIVE?
Holt, MI (near Lansing)
IS THE COMMUNITY YOU LIVE IN NOW DIVERSE?
The 2010 census says that Holt is 92.89% White, with African American at about 3% and Hispanic or Latino at about 4%. I wouldn't call Holt a very diverse place.
WHERE DID YOU GROW UP?
I grew up in Mason, which is a few minutes down the road from where I currently live. Mason is even less diverse than Holt. In my graduating class (of about 200) there was one other mixed race African American girl, a few mixed race Hispanic kids, and a few Asian kids from various Asian backgrounds. I didn't really identify with anyone racially, but my two best friends were both mixed Hispanics. We called ourselves "The Minorities."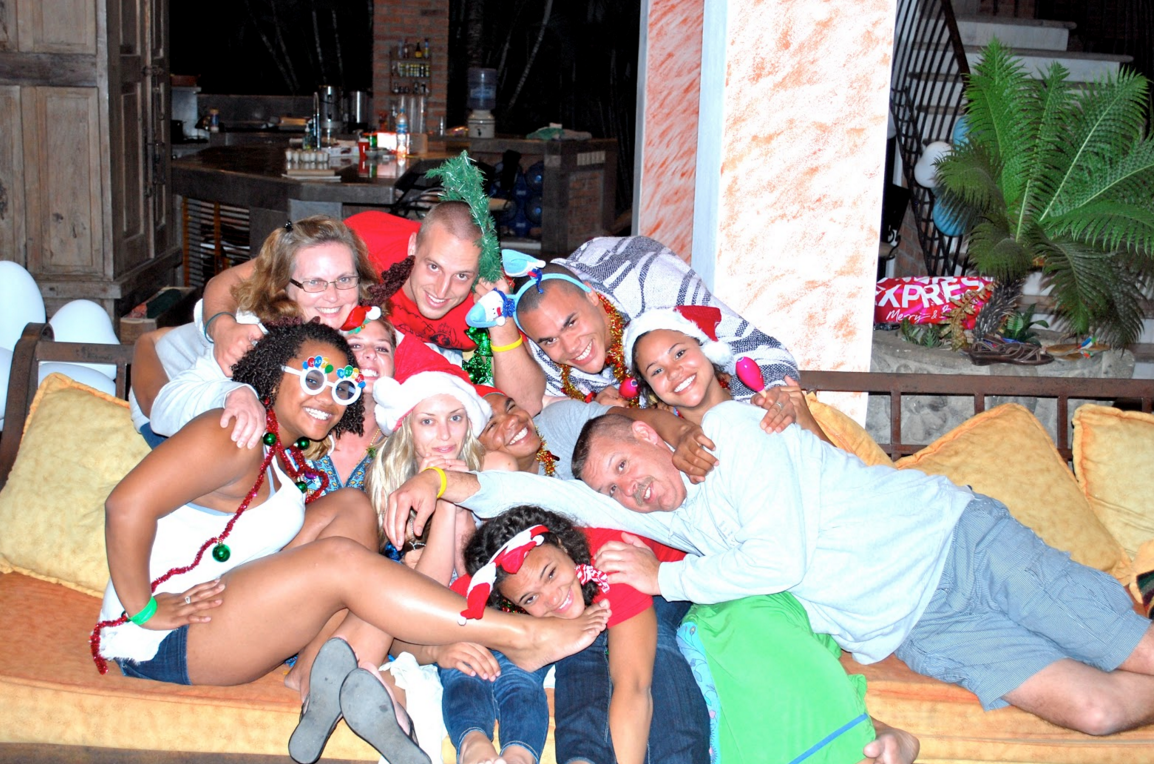 HOW DID YOUR PARENTS MEET?
I think they met through friends in the mid-70's. I'm actually in the process of figuring this out right now!
WERE THERE ANY SIGNIFICANT OBSTACLES IN THEIR RELATIONSHIP CORRELATED TO YOUR BACKGROUNDS?
Yes, absolutely. My dad is black and his parents came up to Detroit to work at the Ford factory from Georgia. My mom was white and 16 years younger than him. Her mother was a teacher and her father worked for Gerber Baby Foods when it was headquartered in Fremont, Michigan. When they met, they faced all kinds of racism; from her parents and his friends. My mother wrote my grandmother on several occasions trying to reason with them about my dad. She also wrote about how my dad wasn't willing to bring her to any of his social gatherings because she was white and his friends wouldn't approve. It is shocking how close-minded people were, but my parents didn't care. They just kept loving each other and eventually most of their friends and family became supportive.
HAS YOUR EXTENDED FAMILY ALWAYS BEEN SUPPORTIVE OF YOU BEING MULTIRACIAL?
As far as I know, yes. My mother's parents, as you just read, were not supportive of my parent's relationship at first. When my oldest brother was born though, they took to spoiling him rotten and never looked back. I've never felt anything, but love and acceptance from all sides of my family.
DID YOU CELEBRATE TRADITIONS FROM BOTH SIDES OF YOUR FAMILY?
My dad was incredibly poor as a kid and was raised by his aunt, so he didn't really come into their relationship with any huge traditions. He did have a fairly strict upbringing though and brought some of that into our household. He liked a quiet dinner meal and we were always to say 'please' and 'thank you' and had to ask to be excused from the table. My mom ruined a lot of that because she didn't make us do that if he wasn't there. My mother's family brought most of the holiday traditions, such as Church on Christmas Eve.
WERE THERE MULTIPLE LANGUAGES SPOKEN IN YOUR HOUSEHOLD? Unfortunately, no. I tried to learn Spanish in high school, but it didn't stick.
WHAT DO YOU ENJOY MOST ABOUT YOUR CULTURAL BACKGROUND?
I love that I come from so many different ethnicities and nationalities. My family history is incredibly intriguing and I love that there is always something more to learn. I am excited to travel to the places that my family came from and learn more about how they ended up in the United States and in Michigan.
WHAT ACTIONS DID YOUR PARENTS TAKE TO TEACH YOU ABOUT YOUR DIFFERENT BACKGROUNDS?
My mother didn't get much of a chance to teach us about her background, but she made sure to explain that she wasn't just white, that she was a mix of different European ethnicities. Her parents taught me a lot about where their families came from and had a family tree that they showed us often. My dad was fairly private about his family, I think because it was a painful past. He has become more open about it over the years and has done his best to tell us as much as he knows.
DID YOU TALK ABOUT RACE A LOT IN YOUR HOUSEHOLD WHEN YOU WERE GROWING UP?
We didn't talk about race much while I was growing up. We asked my mom questions about race and race related topics, which she was always willing to answer. She is the one who taught me about racism and that it was still a problem.
DO YOU IDENTIFY AS MIXED OR SOMETHING ELSE?
I identify as mixed, but sometimes I say I am brown or a woman of color or just African American.
DOES RACE WEIGH INTO WHO YOU CHOOSE TO DATE?
I am married and my husband is white. Growing up in a predominantly white community, I was always more attracted to white guys. It just happened that most of my friends and their friends were white.
WHAT DOES BEING MIXED MEAN TO YOU?
Being mixed means that love wins. It means that my parents went against the grain and against their friends and family because they were in love. It means that love transcends culture, race, religion, and politics. It means that humans truly do have the power to look past what they see on the outside and love one another.
DO YOU HAVE A LOT OF FRIENDS WHO ARE MIXED?
My two best friends from high school and college are mixed Hispanics (I think both from Mexico). Other than them, I haven't become friends with many more mixed race people. We learned from each other to overcome people's judgements and just be ourselves.
ARE THERE ANY COMMENTS YOU ARE REALLY TIRED OF HEARING FROM PEOPLE IN REGARDS TO RACE/CULTURE?
The biggest one I get (which is the topic of my first blog for Swirl Nation!) is, "What are you?" It used to bother me, but doesn't anymore. It hasn't happened in a while, but I've had some people say, "So you're basically white" because of the way I dress and talk. I really don't like that. Why do I have to be white or black? I just want to be mixed and be me. It is also frustrating when forms don't have the option of choosing more than one race.
WHAT IS YOUR DREAM FOR THE FUTURE OF AMERICA IN REGARDS TO RACE?
I hope that Americans keep pushing for racial equality and tolerance. I hope that we don't settle for anything less than what every human deserves. My dream is that Americans will always fight for what is right and that one day everyone and anyone who wants can live here and feel safe and free from bigotry and hate.