Chris Kelly, age 53
Caucasian of Irish and Scandinavian descent born in the US
Alexander Rabin (biological son), age 23
Caucasian of Irish, Scandinavian and Latvian (American born, Jewish father) descent born in the US
Asa Rabin (biological son), age 21
Caucasian of Irish, Scandinavian and Latvian (American born, Jewish father) descent born in the US
Theresa Kelly-Kimble (biological daughter), age 8
Caucasian of Irish, Scandinavian and African American descent
WHERE DO YOU LIVE?
My daughter and I live in San Diego, CA while my sons both live in Washington state, the birthplace of all three of my children.
My daughter's father lives in the Pacific Northwest and while long distance, we co-parent as friends in a way that our daughter knows that both parents love her and contribute to who she is in every way.
IS THE COMMUNITY YOU LIVE IN DIVERSE?
There is diversity in our community however the diversity leans more toward Hispanic and very little African American
WHAT TRADITIONS DO YOU CELEBRATE IN YOUR HOME?
We celebrate Christian and some Jewish holidays
WHAT DO YOU ENJOY MOST ABOUT YOUR FORMER PARTNER'S CULTURAL BACKGROUND?
What I have enjoyed most is being a member of a black church as my first exposure to being a church member. Albeit it was not because of or with him but had it not been for a biracial daughter I would likely not have chosen that church.
DID YOU FIND BIG DIFFERENCES IN THE WAY YOU GREW UP VS. YOUR FORMER PARTNER DUE TO DIFFERENCES IN RACE?
Yes, he grew up in Augusta, GA where there were few white people. I was the first Caucasian to set foot in his then 85+ year old grandmothers home when we took our daughter to be introduced. During that visit we were in Atlanta for almost 48 hours out and about with our infant before we saw another inter-racial couple, even at the mall. It was very weird for me. I grew up in San Diego, CA with some racial diversity although in a neighborhood and school where the majority of the diversity was bussed in.
HAVE YOU FACED ANY OBSTACLES AS A MIXED RACE FAMILY?
Not particularly.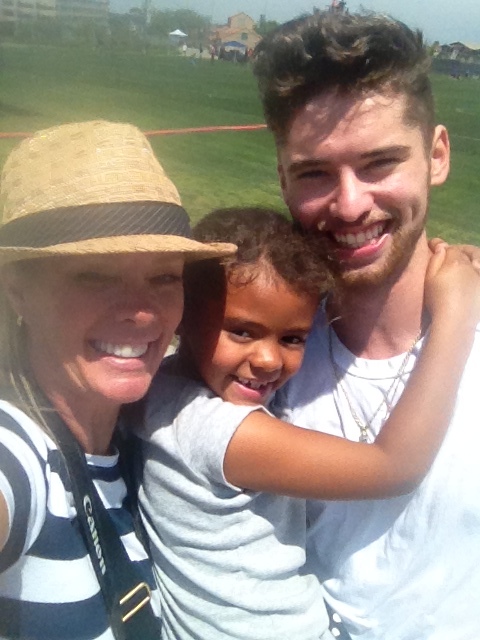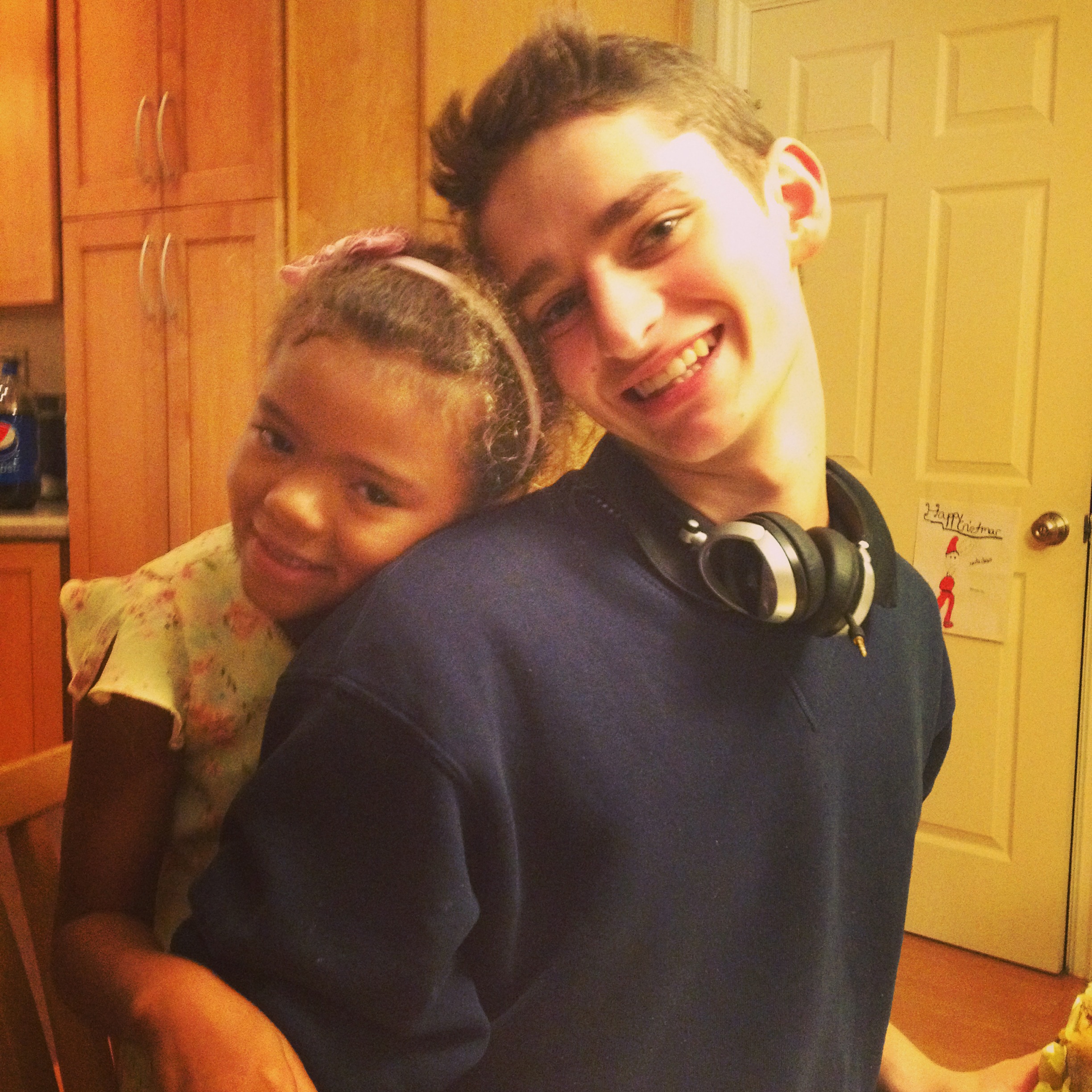 WHAT ACTIONS HAVE YOU TAKEN TO TEACH YOUR CHILDREN ABOUT EACH OF YOUR BACKGROUNDS?
I have taken college classes in African American history so I am able to understand and share as things come up. She has books about famous African Americans she reads and studies. We attend an African American church.
HAS YOUR CHILD ASKED ABOUT RACE?
Yes, she has, (this will be my first blog post for you...glad this question jogged my memory)
DOES YOUR CHILD IDENTIFY AS MIXED OR SOMETHING ELSE?
She identifies as mixed. Pink and dark brown make her.
HOW DO YOU RAISE YOUR CHILD TO HONOR DIVERSITY IN OTHERS?
By being a role model of inclusiveness and kindness while teaching we all bleed the same color.
WHAT UNIQUE CHARACTERISTICS DOES YOUR CHILD HAVE FROM YOU AND YOUR FORMER PARTNER?
It is not uncommon for African Americans to be born with extra digits/fingers or toes. During our first ultrasound the technician stopped with a look of concern. I asked if the baby had an extra finger (her father had been born with an extra pinky as did his son from his previous marriage) and sure enough, the tech said yes. I looked at the father said "Phew! Now I know for sure it's yours!" which was not actually ever in question!
Characteristic from me, her intelligence of course! Physically we resemble one another to the point people call her my twin...with a good tan.
WHAT DOES BEING MIXED MEAN TO YOUR CHILD?
Nothing more than mommy is light skin and daddy is dark skin and she is a combo
WHAT IS YOUR DREAM FOR YOUR CHILD'S FUTURE AND THE FUTURE OF AMERICA IN REGARDS TO RACE?
My dream for all of my children to live a life where they are pursuing and walking in their purpose with conviction and joy. That they all embrace their dreams and turn them into reality with a Can Do attitude. It is my dream that they continue to view all people as equal and capable regardless of race or religion and that they have compassionate, kind, caring and loving hearts to touch society with and be role models. For my bi-racial daughter, it is my dream that she never falls victim to the question of her identity. She is who she is, her skin is not the definition of who she is just as it is not the identifier of mine. I pray that she be a role model of confidence and courage for other young women of all ethnicities. And most of all I dream they will all live outstanding, remarkable, fun lives living out loud, loving without abandon and taking action that results in positive change for the world, big or small.