I'm so excited to feature Naomi from 6 Degrees of Hapa! You also might have noticed that Naomi is also now one of our regular contributors which is extra exciting! Enjoy getting to know her and reading about her experience growing up Hapa in the Bay Area.
- jen
NAME AND AGE
My name is Naomi Takata Shepherd and I'm 25.
WHAT MIX ARE YOU?
I am half Japanese on my mom's side, and on my dad's side, I'm a quarter Italian, an eighth Irish, and the other eighth might be Scottish, German, English… Who knows? I'll go with American mutt.
WHERE DO YOU CURRENTLY LIVE?
I live in my hometown, San Jose, close to Cupertino.
IS THE COMMUNITY YOU LIVE IN NOW DIVERSE?
San Jose is quite a sprawling city, and overall it's quite diverse. My area specifically has a very large Asian community.
GROWING UP WERE THERE OTHER MIXED KIDS YOU COULD IDENTIFY WITH?
I'm definitely a Bay Area kid. My parents, my brother, and I lived in Oakland until I was four and we've been in the San Jose/Cupertino area up until I went to college. Lynbrook, my high school, was extremely competitive and its student body was and is primarily Asian. There were some mixed kids at my schools, and I did know a couple kids who were half Japanese like me, but overall I never had a sense that I identified with them more than my other friends. I think we were all struggling to figure out our identities and where we fit in, especially because reverse discrimination was an issue at my school. If I did really well on a test, other kids would tell me that it was my Japanese side coming out, and if I did poorly (by that I mean an A- or a B), kids would say it was because I'm half white. It took me a long time to feel comfortable with speaking out and telling people that I was not just one half or the other.
HOW DID YOUR PARENTS MEET?
My parents, Christine and Peter, met at Cal Poly San Luis Obispo while they were at grad school for software engineering.
WERE THERE ANY SIGNIFICANT OBSTACLES IN THEIR RELATIONSHIP CORRELATED TO YOUR BACKGROUNDS? IF SO, WHAT WERE THEY?
From what I've been told, they didn't significant difficulties in their relationship based on their backgrounds, though I'm sure there were some smaller issues and family-related biases they dealt with.
HAS YOUR EXTENDED FAMILY ALWAYS BEEN SUPPORTIVE OF YOU BEING MULTIRACIAL?
I don't think my extended family has ever really thought of it that way. If you're part of the family, then that's that. Though on my dad's side, it's always been a little weird to be at family parties and see that the only people of color there are me, my mom, and my brother, but we're not treated differently. On my mom's side, being mixed has never been an issue, when I was little, if you were a cousin all that mattered was whether you wanted to play or not. Now, my cousins are getting married and having kids and most of them are mixed too!
DID YOU CELEBRATE TRADITIONS FROM BOTH SIDES OF YOUR FAMILY?
Growing up, we tended to celebrate traditions from my mom's side of the family, and less so from my dad's, since my dad's parents passed away before I came along. Admittedly, that would probably have involved sports, and my dad is not a sports guy anyway. I think my dad started some traditions of his own though, like making us watch 2001: A Space Odyssey on New Year's Eve, 2001. Traditions from my mom's side do tend to be culturally Japanese American, like eating mochi and soba on New Year's Day and going to the Obon Festival every year.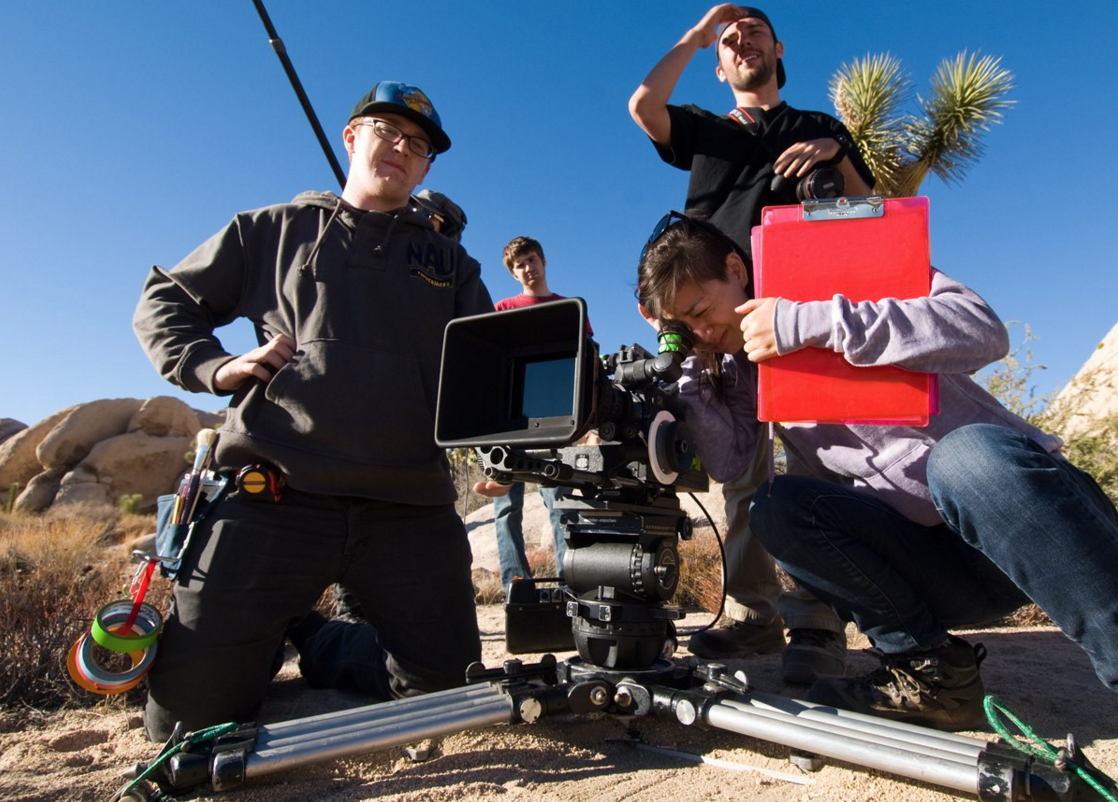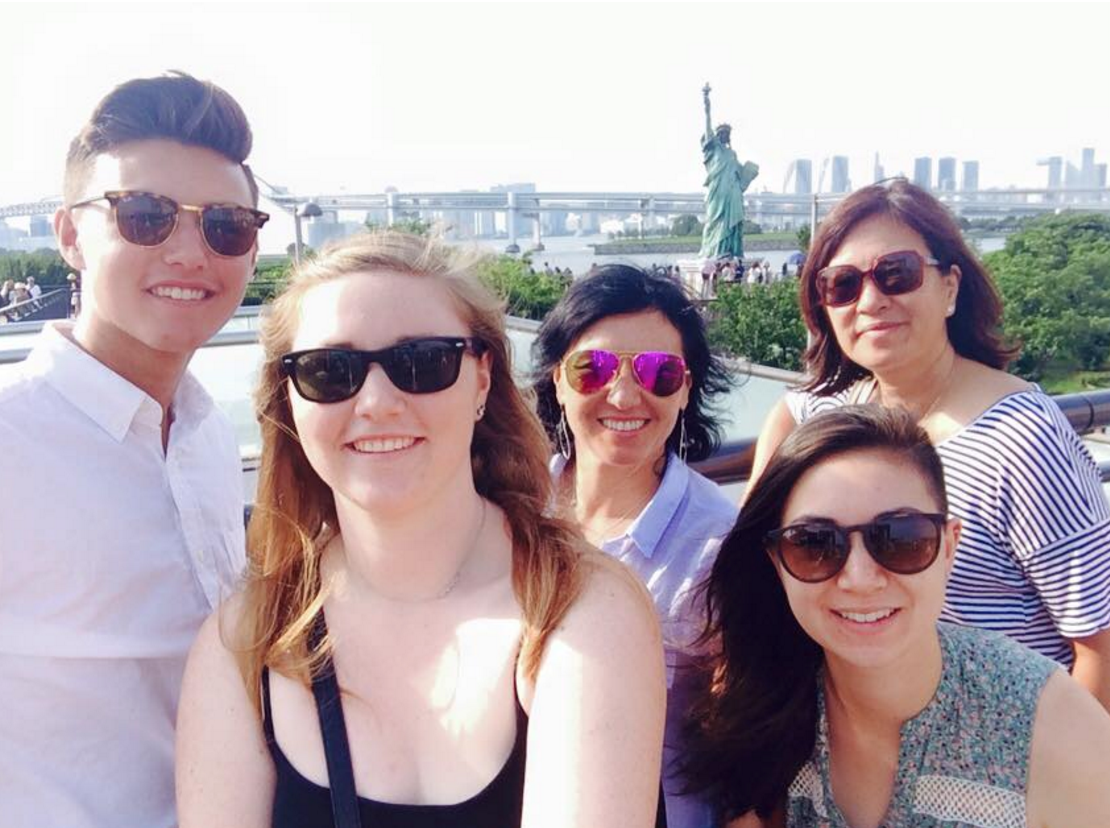 WERE THERE MULTIPLE LANGUAGES SPOKEN IN YOUR HOUSEHOLD?
Unfortunately, my brother and I didn't grow up speaking Japanese, though my brother learned it later in school. My mom can understand and speak a little Japanese, but it wasn't encouraged. What a lot of people don't understand when they ask me whether I speak Japanese or not is that I'm a third/fourth generation Japanese American... And one of mixed heritage to top it off. For Japanese immigrants who came to the United States before and after World War II, it was easier to assimilate and draw as little attention to their ethnicity as possible. As a result, a lot of people who grew up in that era, including my mom, didn't learn Japanese, which is a big loss culturally.
WHAT DO YOU ENJOY MOST ABOUT YOUR CULTURAL BACKGROUND?
I'd probably have to go with the food. It's always been weird for me to sit down at a meal at a friend's house and there's no white rice. Just about every home cooked meal at my grandma and mom's houses are served with white rice, even if it's Thanksgiving and we've got mashed potatoes, too. But I think a big part of the reason why I'd say Japanese American food is what I enjoy most about my background is that food is related to my sense of family and home.
WHAT ACTIONS DID YOUR PARENTS TAKE TO TEACH YOU ABOUT YOUR DIFFERENT BACKGROUNDS?
The way my brother and I learned about our cultural backgrounds was mostly through hearing stories about my parents' and grandparents' experiences and through going to events, like the Obon Festival. It wasn't like my parents sat us down and told us about our backgrounds, it was something we learned as we went along and formed our own sense of selves.
DID YOU TALK ABOUT RACE A LOT IN YOUR HOUSEHOLD WHEN YOU WERE GROWING UP? My family did discuss race when I was growing up. I think as a part of a mixed family and a member of an ethnic minority, it can be very confusing, because other people will try to decide who you are for you, even though you don't quite fit in any box. Talking about race with my parents, and especially my mom's experiences, was important in helping me decide who I was for myself.
DO YOU IDENTIFY AS MIXED OR SOMETHING ELSE?
The term I usually use is Hapa, which comes from the Hawaiian pidgin word for "half." It's a term that depending on who you talk to, can mean a number of different things. For people of my grandparents' generation, it was a derogatory word for people of mixed descent. But now a lot of people tend to think of it as a positive word to describe people who are part Pacific Islander and/or Asian.
DOES RACE WEIGH INTO WHO YOU CHOOSE TO DATE?
I'd like to think that race isn't a factor in my dating life. That being said, I've been going steady with the same white boy for almost six years.
WHAT DOES BEING MIXED MEAN TO YOU?
For me, being mixed means doing my best to be socially conscious and aware of the issues minorities face today. That's partly why I started my own business, 6 Degrees of Hapa.
DO YOU HAVE A LOT OF FRIENDS WHO ARE MIXED?
Two of my best friends are Hapa, and they also happen to be my brother, Matthew, and my cousin, Christina and our family friends are a mixed family, too. Through spending time with them and hearing from other mixed friends, I've learned how the mixed experience varies from person to person and family to family, and also how our experiences are similar in both expected and unexpected ways.
ARE THERE ANY COMMENTS YOU ARE REALLY TIRED OF HEARING FROM PEOPLE IN REGARDS TO RACE/CULTURE?
It's difficult to keep hearing how people will say things, sometimes unintentionally, that will exclude others. My business is called 6 Degrees of Hapa as a play on the idea that everyone is connected… to a Hapa! But sometimes I'll get people who despite liking my apparel will say, "I'm not a Hapa, I can't wear that." And that's on the mild side of exclusion.
WHAT IS YOUR DREAM FOR THE FUTURE OF AMERICA IN REGARDS TO RACE?
I hope we'll be able to move past putting people in boxes and drawing lines in the sand--and I mean this in regards not just to ethnicity, but also gender and sexual orientation as well. Humans have a very bad habit of creating hierarchies even within ethnic groups, and as a mixed person, I see it happening, too. When I look at the media, I see that the mixed people who are getting any attention tend to be the ones with lighter skin and "unexpected" features, such as blue eyes or light hair. America is supposed to be a melting pot, and if we're really heading towards a completely mixed future, we need to accept and celebrate everyone.