Lauren Thomas-Brewster, age 32
WHAT MIX ARE YOU?
Norwegian, Creole (African-American, Spanish, Natchez and French), Sioux and Welsh
WHERE DO YOU CURRENTLY LIVE?
Broomfield, CO
IS THE COMMUNITY YOU LIVE IN NOW DIVERSE?
Not at all.
WHERE DID YOU GROW UP?
I grew up in Scotts Valley, CA , San Jose, CA and Boulder, CO. Scotts Valley was the epitome of small town living with little-to-no diversity. Everyone assumed I was of Central American or South American descent and started calling me "negra" when I tried to explain to them what my background was. That caused more than a few playground fights. San Jose had a lot of diversity although there were not a lot of other people I could relate to because I didn't find a lot of people who were as "mixed up" as I was. In Boulder, CO, I was an outcast because no group would claim me. Nobody knew what Creole was, I only knew 1 Native American and I wasn't "white enough" or "black enough" to be accepted without jumping through huge hoops or doing some sort of song and dance (literally) to prove myself.
HOW DID YOUR PARENTS MEET?
I believe they met at work.
WERE THERE ANY SIGNIFICANT OBSTACLES IN THEIR RELATIONSHIP CORRELATED TO YOUR BACKGROUNDS?
My paternal grandmother was very opposed to my father dating my mother at first because my mother was an anomaly to her. It wasn't until my paternal grandmother met my Creole maternal grandmother and fell in love with her outspoken personality that the relationship was given my paternal grandmother's blessing.
My maternal family did not have any objections because my maternal grandparents were some of the original people to marry outside of their races in the 1950s. If my grandfather and grandmother had been run out of town for loving each other across color lines, how could they judge their daughter for loving someone outside of her race?
HAS YOUR EXTENDED FAMILY ALWAYS BEEN SUPPORTIVE OF YOU BEING MULTIRACIAL/BIRACIAL?
I think it has been a hard concept for certain members of my extended family, but most people have been very accepting of me. They do their best to see me as a person and not as a race, but there have been a few uncomfortable moments when racial jokes are shared in front of me and they stare at me to see if I'm offended before they laugh.
DID YOU CELEBRATE TRADITIONS FROM BOTH SIDES OF YOUR FAMILY?
My parents did their best to raise me as an American and not force me to choose to be Anglo-American or Native American or African-American/Creole.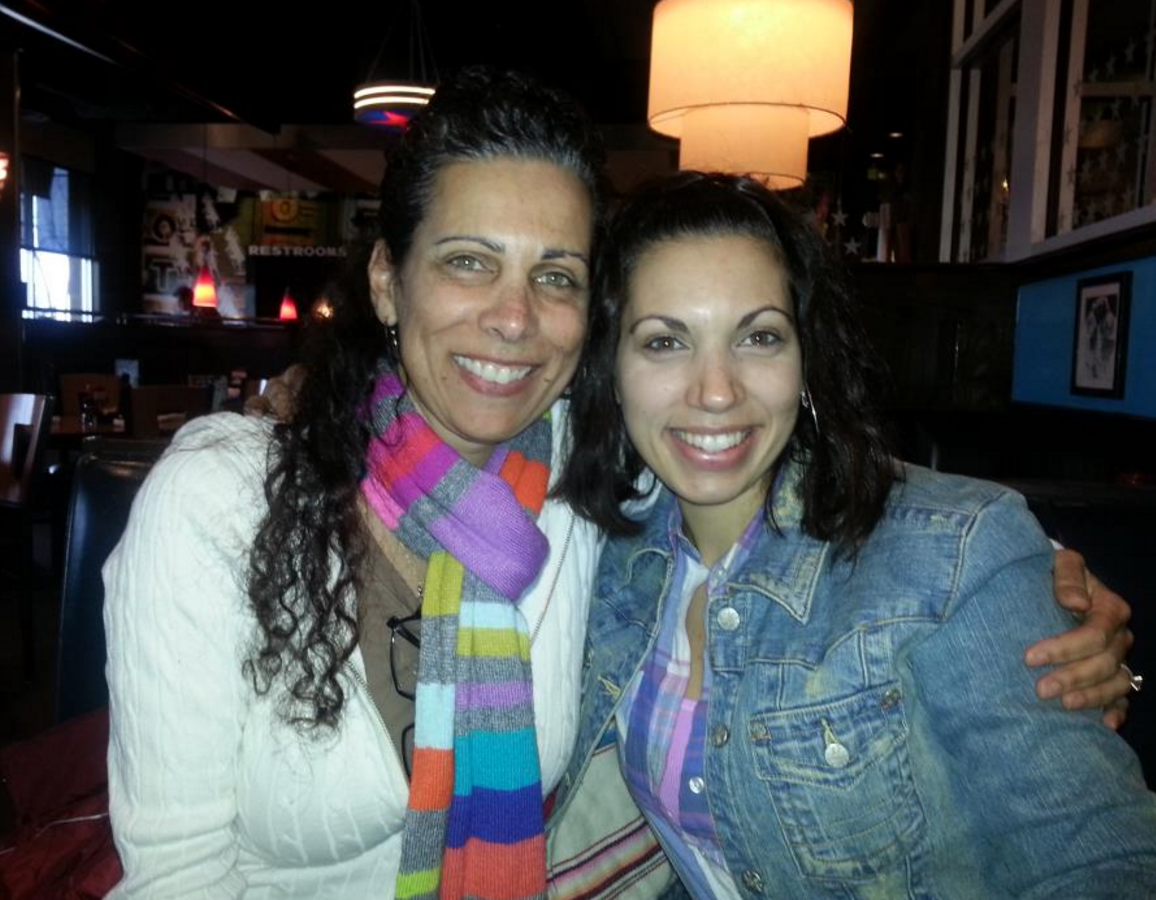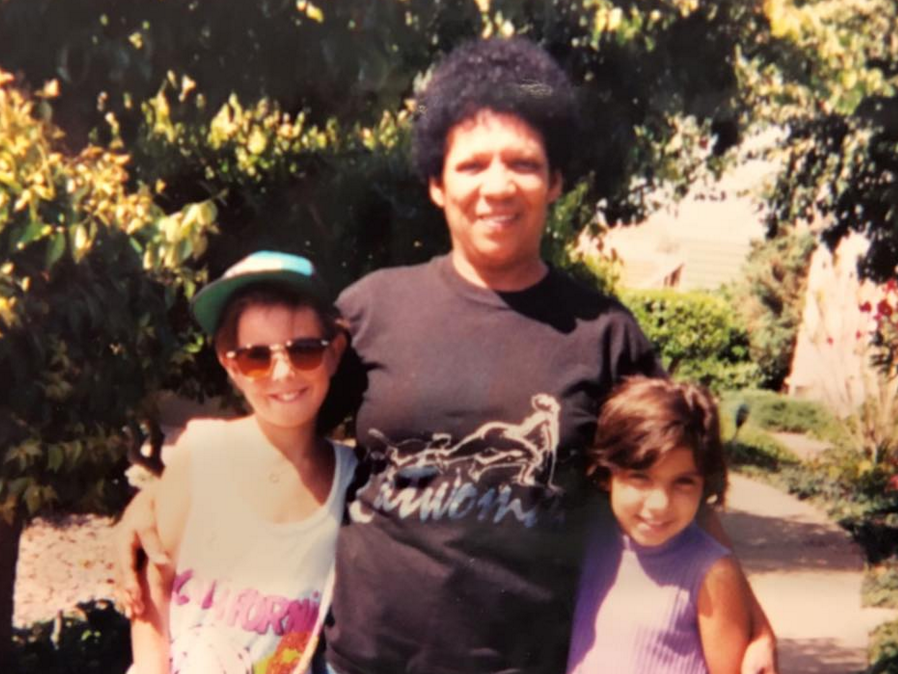 WERE THERE MULTIPLE LANGUAGES SPOKEN IN YOUR HOUSEHOLD?
Both of my parents spoke English. I would occasionally hear Creole words mixed in with English when I visited my mom's family, but I had no idea what I was hearing until probably my teen years. My dad married a Bolivian woman after he and my mom divorced, so I did hear a lot of Spanish in the home, making Bolivian an "adopted culture" of mine. I am not fluent, but can understand and speak Spanish at an intermediate level.
WHAT DO YOU ENJOY MOST ABOUT YOUR CULTURAL BACKGROUND?
I identify most with my Creole background. Every time I step foot in the state of Louisiana or meet another Creole person, I feel so alive and comfortable. The food that is seasoned to perfection, the music that moves your soul and your feet at the same time, the southern English mixed with the broken Spanish and the butchered French...there is nothing like it! Nobody ever questions how white you are or how black you are, they just tell you how they've know "dem Robertsons" for years and how you look just like "so-and-so." I've never felt more accepted than when I'm in the presence of another Creole person or around people who appreciate the Creole culture.
WHAT ACTIONS DID YOUR PARENTS TAKE TO TEACH YOU ABOUT YOUR DIFFERENT BACKGROUNDS?
I don't have a lot of memories of my parents teaching me about my background. I tried to absorb as much of my culture as possible when I would go and visit members of my extended family. The most I learned was when I decided that I wanted to attend college in Louisiana. I must have been a Sophomore or Junior in high school when my mom and I took a trip to visit all the colleges I was interested in. She went out of her way to take me to all the important Creole landmarks so that we could learn about our culture together.
DID YOU TALK ABOUT RACE A LOT IN YOUR HOUSEHOLD WHEN YOU WERE GROWING UP?
The conversations were few and far in between. When we did have conversations about race, they were either hilarious or extremely emotional. I remember a time that we tried to explain our background to my little brother who must have been between 3 and 5 at the time. He decided that he wanted to "give his Creole quarter back." While it was his juvenile misunderstanding of his genetic makeup being a 25 cent piece of change, it may also have been wisdom beyond his years of what difficulty he would have in the future being multiracial.
The hardest conversations about race were with my older brother, my cousin and my mom. While we are all multiracial, we all have had very different experiences dealing with other people's perceptions and acceptance of us. It always boggled my mind reaching out to them in an effort to speak to someone who had experienced the same racism that I had, only to find that they experienced racism in completely different ways.
DO YOU IDENTIFY AS MIXED OR SOMETHING ELSE?
I either identify as mixed or as African-American/Creole. Unfortunately, I have been judged and shunned so much by Caucasians and Native Americans for not being "pure," I find it easier to "pass" as African-American/Creole.
DOES RACE WEIGH INTO WHO YOU CHOOSE TO DATE?
My husband is African-American and most of the man I have dated in my adult life have also been African-American. Part of that is my personal preference, but a larger part of that is that my mixed features do not always make me attractive to other races.
WHAT DOES BEING MIXED MEAN TO YOU?
To me, being mixed means getting used to awkward looks and the harsh question "what are you?" As I've gotten older, I've become more comfortable in my own skin and find myself less likely to jump through anyone's hoops to gain their acceptance, but that wasn't always the case. For so many years, being mixed meant a daily journey to figure out which race I felt closest to and then hoping that the race I picked that day was going to welcome me into their club. "I'm feeling white today, so I better straighten my hair and put on a cardigan so they don't question me." Now, the biggest part of being mixed is making sure that I educate my children on who they are and that I teach them that their uniqueness makes each of them worth more than diamonds.
DO YOU HAVE A LOT OF FRIENDS WHO ARE MIXED?
The majority of the mixed people that I call friends are also my family. My cousins and siblings may not understand my journey completely, but have experienced "multi-racism" issues just like I have so we are always there to support one another. The few friends that I have outside of my family that are multiracial make it a point to remind themselves (and me) that it's about who you are inside, not on the outside. I have noticed that the majority of my mixed friends identify more with their African-American heritage due to racism from the other races they are mixed with being so much harsher. I guess it is easier to swallow the sentiment that "you're not black enough" when the other statements you hear are flat out repulsive.
The friend who has taught me the most about how to survive as a multiracial American is considered "Blaxican." She is proud of all of her heritage and volunteers in activities in both the black and Mexican communities equally. She makes it a point to educate those who judge her instead of being offended or angered. I can only aspire to as amazing as her at representing the multicultural community.
ARE THERE ANY COMMENTS YOU ARE REALLY TIRED OF HEARING FROM PEOPLE IN REGARDS TO RACE/CULTURE?
My biggest pet peeve is the question "what are you?" I don't get how people don't see that the phrasing of this question is so rude! It can make the sweetest of people want to teach you what the five fingers said to the face! And the statement that my children and I are "culturally ambiguous." It makes me feel as if there is something wrong with us or that we are unwanted. In general, the comments that I could do without are those that make it seem like I am not doing enough to embrace one race/culture or the next. At the beginning and end of everyday, I am multiracial. I'm not here to constantly prove my allegiance to each race individually because, no matter what I do, I will always be letting at least one whole race down. As a grown ass woman who is multiracial, I am here to love myself, to raise accepting children and to embrace the emerging multicultural/multiracial country that we live in.
WHAT IS YOUR DREAM FOR THE FUTURE OF AMERICA IN REGARDS TO RACE?
My dream is that we all accept each other as Americans instead of an African-American or an Anglo-American or a Native American, etc... I enjoy the traditions and cultural uniqueness of each race, I just wish that everyone else felt that same way. I don't think that any race or culture needs to let go of their traditions or that we each have to participate in each other's traditions, but, at the very least, we should be open minded and sensitive to things or people that are different. I think that, as humans and as Americans, we all need to live and let live. Before you know it, multiracial people will be the majority and I look forward to that day! In the meantime, I am so appreciative of how TV shows are more frequently showcasing and mainstreaming multiculturalism so that my children do not have to feel the same amount of exclusion that I did growing up.