Kimberly A. Torres, age 22
WHAT MIX ARE YOU?
I'm Puerto Rican, Cuban, Italian, and Black. My father was Multiracial (grandmother was Italian and grandfather was Puerto Rican and Cuban) and my mother is black.
WHERE DO YOU CURRENTLY LIVE?
I was born and raised in Philadelphia
IS THE COMMUNITY YOU LIVE IN NOW DIVERSE?
The area in Philly that I reside in has always mostly been Latino and African American and some Asian but not that many.
WERE THERE OTHER MIXED KIDS YOU COULD IDENTIFY WITH?
I live in North Philadelphia and back when I when I was a kid, I was one of 4 Mixed kids on the block so diversity as far as mixed people in the area was not too common. But the Mixed kids that did live in the area are still my friends now. Even though we have different mixtures it was still nice to still be around people I could relate to in some way.
HOW DID YOUR PARENTS MEET?
My parents met during the mid to late 80s here in Philadelphia
WERE THERE ANY SIGNIFICANT OBSTACLES IN THEIR RELATIONSHIP CORRELATED TO YOUR BACKGROUNDS?
Hmm...some of the obstacles that I can recall are that I had neighbors that weren't too fond of my me playing with their kids because I was mixed, whenever me and my parents went out somewhere we would always get stared at like we were some sort of freak show or if I was with just one of my parents, people would interact with us differently, ex. People would stare less if I was with my dad than if I were with my mom. They would assume she adopted me.
HAS YOUR EXTENDED FAMILY ALWAYS BEEN SUPPORTIVE OF YOU BEING MULTIRACIAL/BIRACIAL?
My mom's side of the family has been supportive since most of my third cousins are biracial (black & white) and they are supportive of the fact that I'm part latin american.
DID YOU CELEBRATE TRADITIONS FROM BOTH SIDES OF YOUR FAMILY?
Honestly, I'm not ashamed to say that I'm not as familiar with the Italian culture of my Dad's side of the family as I am the Puerto Rican and Cuban sides since I grew up around mostly Latino and African American people. But I still want to know more about that side. I feel like after my dad passed away when I was 14, I lost touch with those roots since that side of the family was scattered.
DO YOU SPEAK MULTIPLE LANGUAGES?
No I do not, I only understand a little bit of Spanish but I was constantly criticized (and still am) for not speaking Spanish. My dad knew Spanish but did not want to teach me and wanted me to learn on my own like he did. But look at how that worked out lol.
WHAT DO YOU ENJOY MOST ABOUT YOUR CULTURAL BACKGROUND?
I most certainly enjoy Spanish and southern food (mom is from South Carolina woo woo!) and Italian food. I feel like if you really want to get to know a culture, try the food! I also enjoy Bachata I can dance to that all day plus a lot of heart goes into dancing to Latin music which I love.
WHAT ACTIONS DID YOUR PARENTS TAKE TO TEACH YOU ABOUT YOUR DIFFERENT BACKGROUNDS?
In a nutshell, my parents went out their way to make sure they taught me as much as I could know about my different backgrounds like reading or being around the actual people and learning from them.
DID YOU TALK ABOUT RACE A LOT IN YOUR HOUSEHOLD WHEN YOU WERE GROWING UP?
Race is always a topic of discussion of my household because when I was starting to experience my first prejudicial incidents growing up I would always ask advice or talk it through with them. Plus it's still a current discussion since I still experience the same issues I had when I was growing up.
DO YOU IDENTIFY AS MIXED OR SOMETHING ELSE?
I identify as Multiracial and only that. I acknowledge all my ethnic backgrounds and have a pretty good knowledge of what they are so that is why I feel comfortable identifying as such.
DOES RACE WEIGH INTO WHO YOU CHOOSE TO DATE?
No I am pretty open with who I date only because my parents were a perfect example of a relationship I'd want and also because I was taught to not see color as a problem. If you love someone that is of a different color than you, that is okay.
WHAT DOES BEING MIXED MEAN TO YOU?
Being mixed to me means that it's okay be outside of society's racial constructs and the fact that not everyone will be comfortable with that and that's fine too lol. It also means that I'm trapped in different worlds so I'll always try to see both or all sides of each issue.
DO YOU HAVE A LOT OF FRIENDS WHO ARE MIXED?
I'm slowly meeting people who are mixed that I would've never known just by looking at them which is just as amazing for someone who is more racially ambiguous. But I've learned that all of our different mixtures pose different issues for us based off of different factors, but there is still a common ground for us that is still relatable which still leaves room for us to support each other.
ARE THERE ANY COMMENTS YOU ARE REALLY TIRED OF HEARING FROM PEOPLE IN REGARDS TO RACE/CULTURE?
Oh lord where do I start lol….well for starters I'm sick of exclusion when it comes to race because your own people, meaning people from your racial backgrounds will shun you more than another mixed person just because you neither look or act as they do, and the usual peeves: stop asking me "what are you mixed with?" I'm not a damn smoothie! The respectful way to ask me is "what is your Ethnicity?", I'm tired of my own people saying I'm not " _______enough", whether you like it or not? I'm still a LATINA, I'm still a LIGHT SKIN BLACK WOMAN, and I'm still a DARK SKIN EUROPEAN! I make sure I don't let anyone try to take this away from me, and lastly I'm tired of people asking to touch my hair lol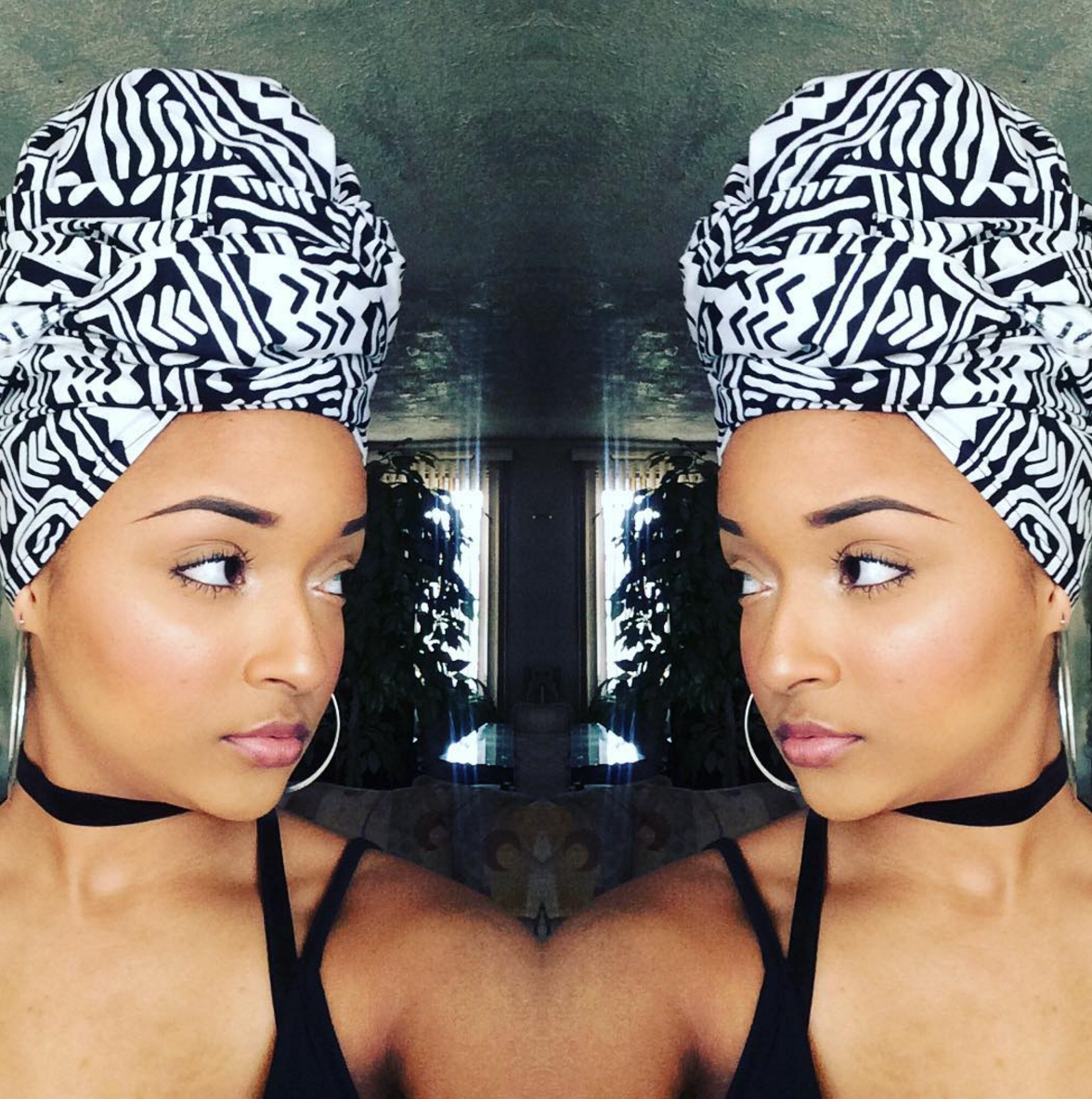 WHAT IS YOUR DREAM FOR THE FUTURE OF AMERICA IN REGARDS TO RACE?
I'm hoping that there's better representation of mixed people in the media, instead of people criticizing and verbally dissecting them like a lab rat, I wish they're praised and respected. Also I'm hoping that people would stop fetishizing mixed children, people should have them out of love not because want one as an accessory.
ANYTHING ELSE YOU WANT TO SHARE?
I just recently got my BFA in Fine Arts this year and I'm a portrait painter whose work mostly focuses on painting multiracial/Biracial people and celebrating them :)
Follow Kimberly and check out her art on Instagram