MEET JESSIE, HUNG AND HONG-YEN!
Jessie, 26
White, Belgian European
Hung, 26
Vietnamese Laotian
Hong-Yen, 9 months
Half Belgian/Vietnamese Lao
WHERE DO YOU LIVE?
Belgium
HOW DID THE TWO OF YOU MEET?
On the internet 7 years ago
WERE THERE ANY SIGNIFICANT OBSTACLES IN YOUR RELATIONSHIP CORRELATED TO YOUR BACKGROUNDS?
No actually nothing because he grew up in Belgium as a small child
WHAT TRADITIONS DO YOU CELEBRATE IN YOUR HOME?
There are more traditions on my husband's family side, like eating and burning money to remember the dead family members etc
WHAT IS YOUR FAVORITE CULTURAL FEATURE/TRADITION OF YOUR SPOUSE'S RACE? Chinese new year is nice to celebrate
IS THE COMMUNITY YOU LIVE IN DIVERSE?
Not really where we live. Mostly local Belgians live here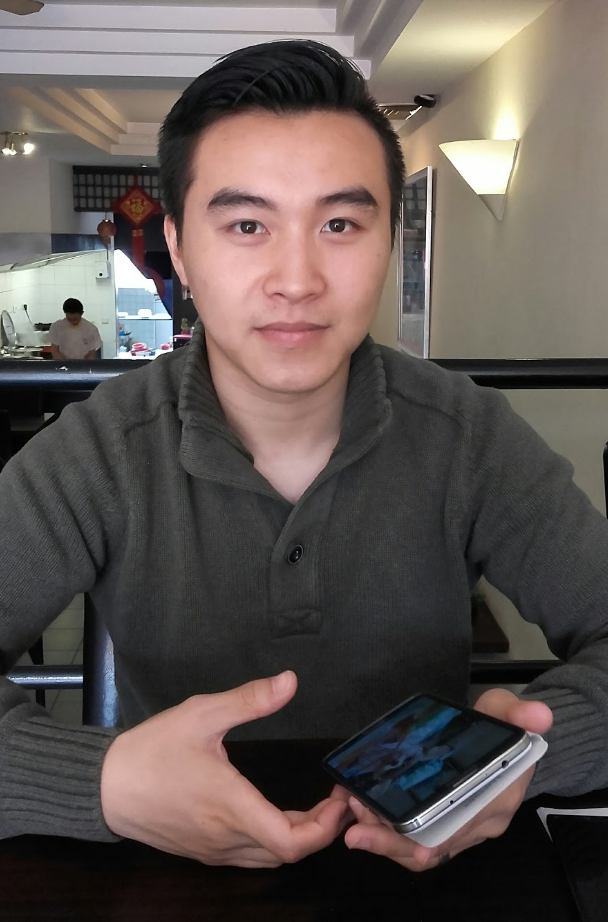 DO YOU OR YOUR PARTNER SPEAK IN MORE THAN ONE LANGUAGE IN YOUR HOME?
My husband speaks Vietnamese to our baby but not very often. Together we speak only Dutch.
ARE YOUR EXTENDED FAMILY SUPPORTIVE OF YOUR MULTIETHNIC RELATIONSHIP?
Yes, they have no problem with it.
WHAT DO YOU ENJOY MOST ABOUT YOUR PARTNER'S ETHNIC-CULTURAL BACKGROUND?
The food because it's totally different than Belgian
DID YOU FIND BIG DIFFERENCES IN THE WAY YOU GREW UP VS. YOUR SPOUSE DUE TO DIFFERENCES IN RACE?
Not really but perhaps in the traditions they do at home, that is totally different.
WHAT IS THE MOST SURPRISING/UNEXPECTED THING YOU'VE LEARNED ABOUT EACH OTHER'S CULTURE?
It is not always very easy to adjust to an other culture
ARE THERE ANY COMMENTS YOU ARE REALLY TIRED OF HEARING FROM PEOPLE IN REGARDS TO RACE/CULTURE?
People staring at us because obviously you don't see many couples where the man is Asian and the woman is white and especially with kids. That can annoy me because I feel like we are a family like anybody else.
WHAT ACTIONS HAVE YOU TAKEN TO TEACH YOUR CHILDREN ABOUT EACH OF YOUR BACKGROUNDS?
My daughter is only 9 months but we will teach her Vietnamese
HOW DO YOU RAISE YOUR CHILDREN TO HONOR DIVERSITY IN OTHERS?
To learn that all children are equal regardless of race
WHAT UNIQUE CHARACTERISTICS DO YOUR CHILD(REN) HAVE FROM YOU AND YOUR PARTNER?
She gets nervous rather fast like me, but is more optimistic like my husband.
HOW DO YOU PLAN ON TEACHING YOUR CHILDREN TO BE PROUD OF BEING MIXED?
That they understand they have 2 backgrounds and can appreciate it, and learn to live in balance with it.
WHAT IS YOUR DREAM FOR YOUR CHILD'S FUTURE AND THE FUTURE OF AMERICA IN REGARDS TO RACE?
(Not American) for her to be accepted because of having different backgrounds and have success in what she does