This week we are sharing our favorite gift ideas for Valentine's Day. I love Valentine's Day and really all things cheesy and romantic. For the last 11 years my Valentine has been my daughter Kaia and I love making extra special treats for her every February 14th. I've made heart shaped eggs, pancakes, pizzas and more over the years. But last year I decided to go with DONUTS!
Donuts are an automatic win, I have never met a kid that doesn't love donuts. Two years ago I bought a bunch of sprinkled donuts and created a multi-tier donut birthday cake and my daughter's friends almost lost their sugar-loving minds:)
My absolute favorite custom donuts come from a donut shop in Koreatown called Fantastic Donuts. I discovered them like I discover most things, on Instagram. If you go to their store on Vermont Avenue it looks like any other donut shop- the key is to email them for their special order donuts! They are super nice and easy to work with. Here are the donuts I got Kaia last year!
Cute right?! She of course LOVED them! This year I'm going to have to get creative because my daughter just joined me on my Ketogenic eating plan (aka no sugar)!!! But for the rest of you here is some other #DonutPorn (best hashtag ever!). I have a sugar high just looking at these photos!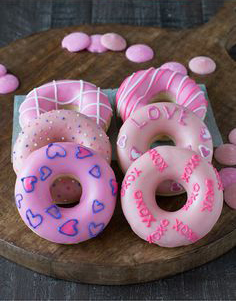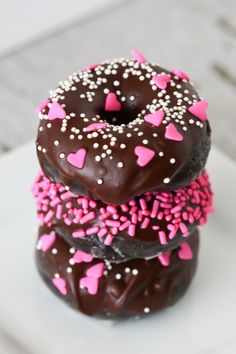 All images can be found HERE!