My favorite movies are movies I can enjoy with my family. I love movies with strong female characters who overcome adversity through working hard and having grit. I have a 7-year-old daughter who loves soccer and Bend It Like Beckham, with the exception of a few scenes with "older" themes, is a good family movie. It is slightly cheesy and has a few clichés, but it is so funny and addresses issues of culture, tradition, race, and stereotypes of girls who like sports.
The movie is about a young, Indian girl growing up in London named Jess (played by Parminder Nagra) who loves to play soccer; however, her traditional Indian family feels she should pass her A Levels and learn to make the perfect chapati. After seeing Jess play soccer with boys in the park, Jules (played by Kiera Knightley) asks her to join her soccer practice. Jess practices with Jules' team and loves it. She hides soccer from her family for as long as she can, but her family eventually finds out and it forces them to make a decision between dreams and tradition.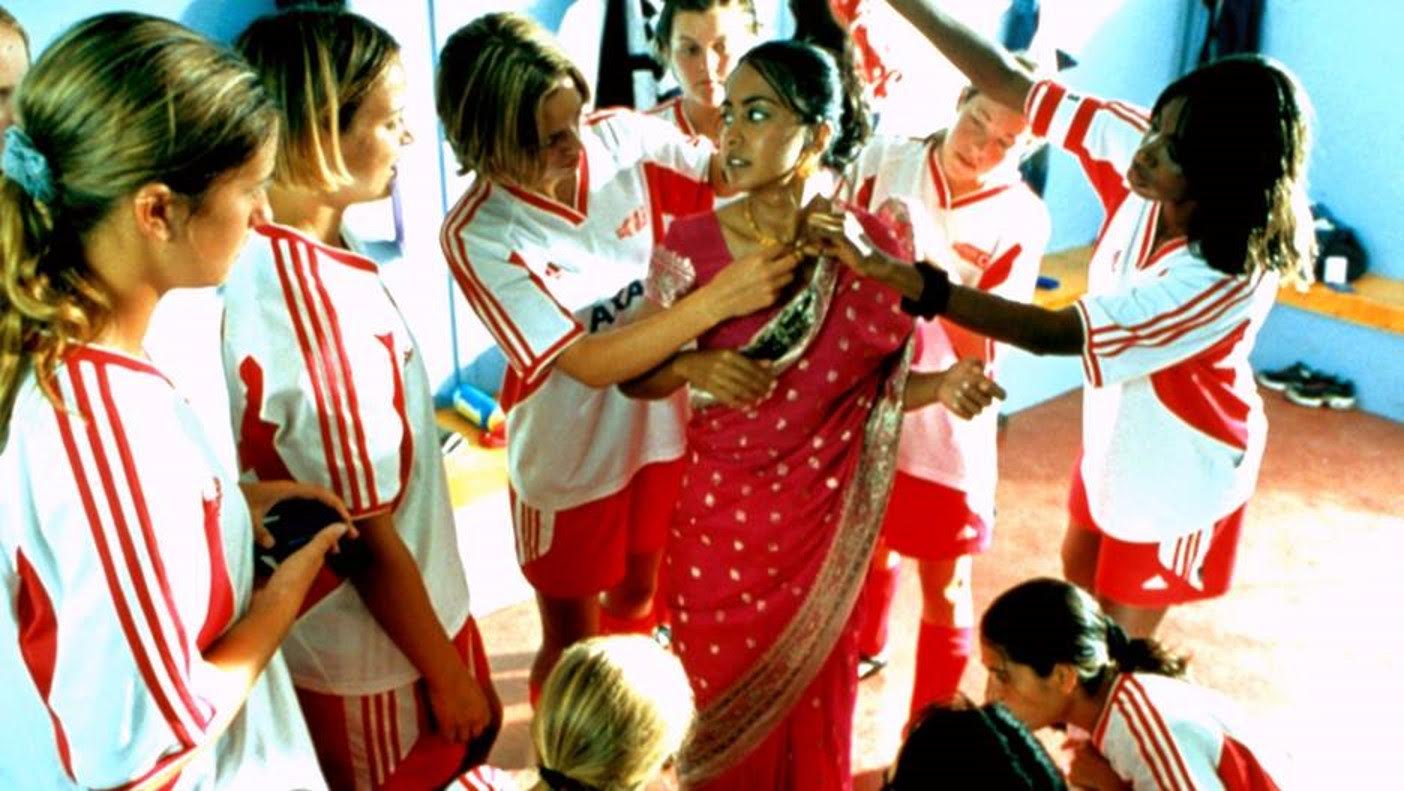 Bend It Like Beckham focuses on the struggle first-generation Indian youth face in London. Whether it is holding on to tradition, respecting elders, and living the dreams of your parents; or truly assimilating into your new culture and living your own dreams. It addresses that balance between being who your family is and adopting the culture of where you were born, a theme very relatable for most first-generation youth.
The movie also spotlights sexual orientation. A side story of the movie is Jules' mom's preoccupation and fear that her daughter is a lesbian. It is a very comical side story, but it brings up a stereotype that girls cannot be good at sports, or like sports, unless they are lesbian. One of my favorite quotes from the movie is, "Get your lesbian feet out of my shoes!" You have to watch the movie to get it, and I promise that line will be met with laughter.
There's a little romance, lots of cultural jokes, and David Beckham only appears in posters throughout the movie. Bend It Like Beckham features a multi-cultural cast that does such a great job in truly bringing to life cultural nuances and comedy is used as a vehicle to address social issues with impeccable timing. I really love this movie - I wrote this whole post with a smile on my face.