This week we're sharing a cultural tradition or event we each appreciate. Whenever I think of my upbringing I always think of Norwegian baking. My Grandma Betty was always baking something and my mom has carried on some of her recipes during the holidays.
The three treats that always show up to holiday meals are:
SANDBAKKELS
My favorites are Sandbakkels, which are delicious Norwegian cookies that are made in miniature tins. I've never made them, but I love to eat them! I would describe them as almond cookie tartlets.
My mom uses a recipe from an old Minnesota cookbook. She uses "Helga Hagen's" recipe as seen in the photo below.
You can fill the tartlets with whatever you want. We usually keep it simple and put homemade whipped cream with fruit inside (blueberries and raspberries usually), but you can get creative!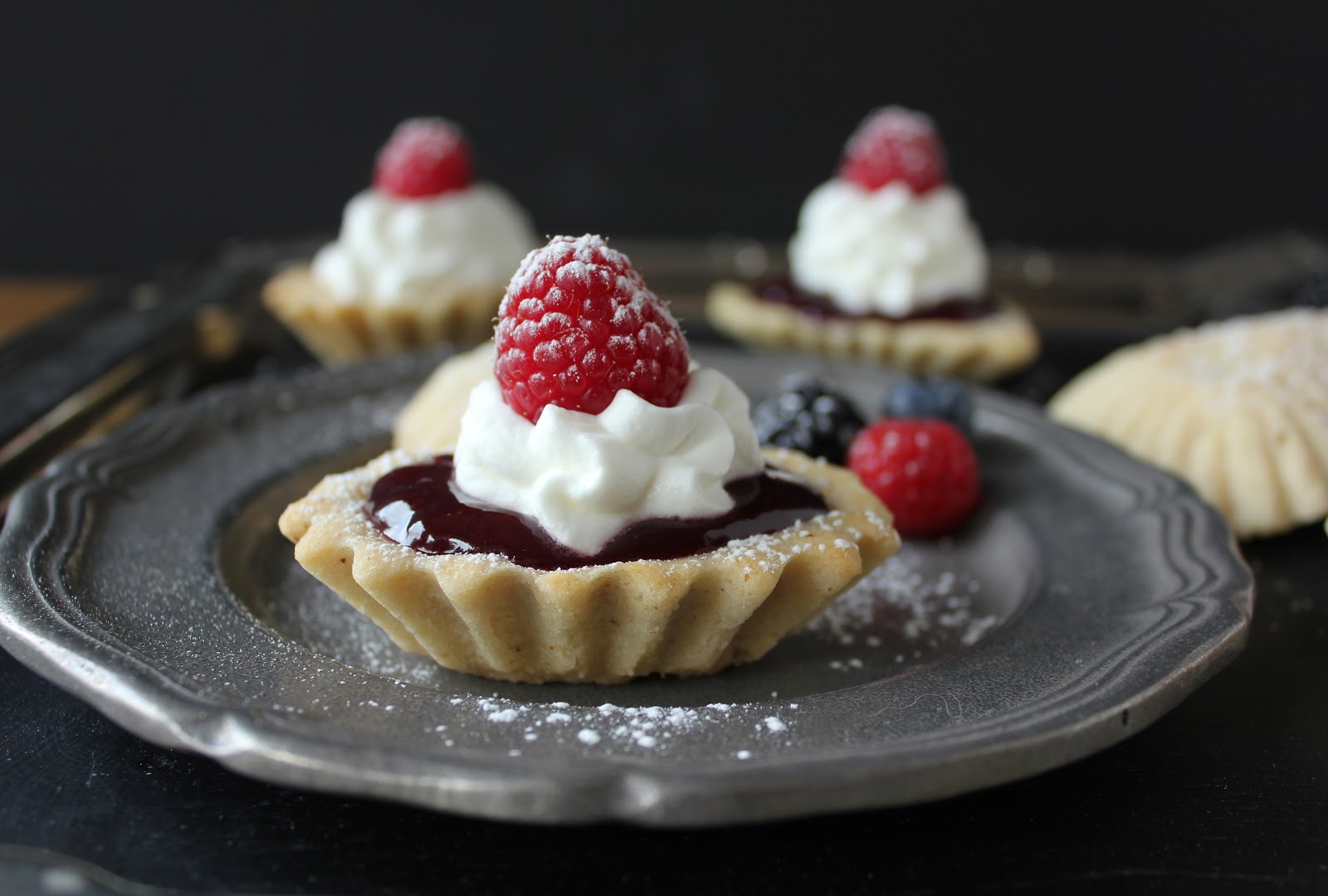 I think every Scandinavian family probably has lefse on their table. I always describe it as something between a tortilla and a crepe. It is made with potatoes. My Grandma Betty always made her own, but my mom buys it. She used to buy it from some women in her hometown of Fairmont, MN but now she buys it at AJ's Fine Food near her house in Arizona.
Then my mom whips up a butter sugar mixture to spread on the inside. My daughter loves that part and she helps spread it on all the lefse and then rolls them up. The end result is a plate stacked high with yummy lefse!
Here is a cute video of a Norwegian-American couple making lefse. Uff da!
ROSETTES
Rosettes are beautiful! They look like fried snowflakes that you sprinkle granulated or powdered sugar on top of at the end. These cookies are made in many different cultures, it's not just a Scandinavian thing. I know in Mexico they are called Buñuelos, and I have read that in Asia they often use coconut milk instead of regular milk. Universally yummy! Here is a video on how to make them.
Enjoy! Let me know if you've tried any of these treats before!